* Satış işlemlerinde size verilen "Nick" , "Karakter Adı" harici güvenliğiniz için kimseye teslimat yapmayınız iletişime geçmeyiniz.! Bu tip hatalar yüzünden doğaca sorunlardan dolayı OYUNONE sorumlu tutulamaz.
* Alış ve satış işlemlerinde teslimat noktaları ve gerekli bilgilendirmeler yapılacaktır.
Products
About
Reviews
Gallery
System Requirements
About
Special Editions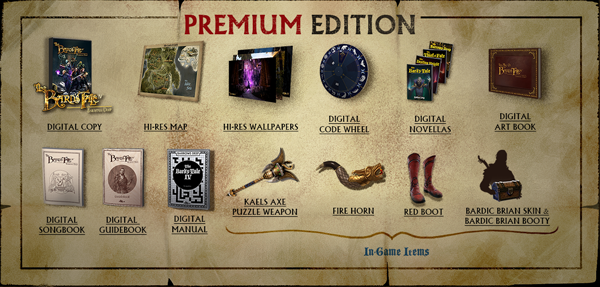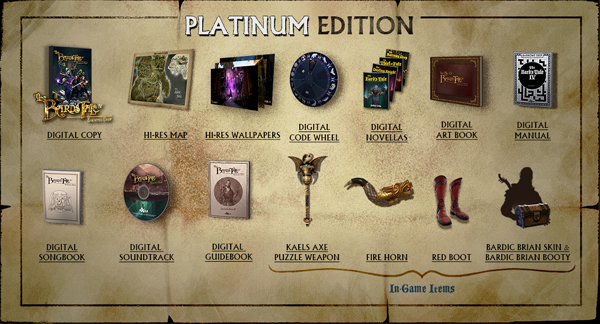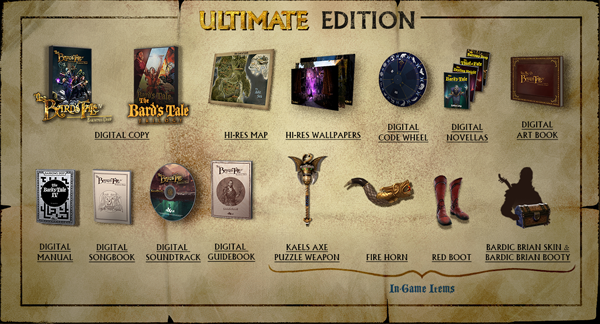 Oyun Açıklaması

Hidden in the shadows, an evil has waited patiently. Until now. Who will face the darkness if not you? A heroic adventure featuring 40+ hours of gameplay, 350 speaking parts, a Legacy Mode for returning fans, and over 100 pieces of incredible music!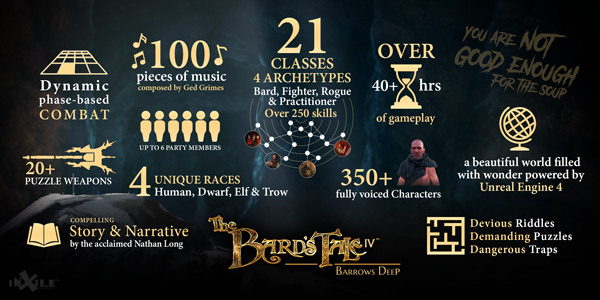 Customize How You Play
Define the way you play, using sliders on numerous options such as saving (including "save anywhere"), the mini-map, waypoint markers and many more. Whether you seek a hardcore challenge, a lighter experience, or something in-between, the choice is yours.
Create the Hero You Want To Be
Play as Bard, Fighter, Practitioner, and Rogue, each featuring 60-70 skills and collectively unlocking 21 unique classes. Build an array of characters to make every playthrough a unique experience.
Craft your Party, Your Way
Start your party with a single character, recruiting or creating new heroes to bolster your ranks. Build a party that suits your play style!
An Adventure Around Every Corner
Explore towns full of quest givers, fight your way through dark and deadly dungeons, and navigate beautiful rolling hills, dense forests, and icy wastes.
Outsmart Evil
Battle your enemies in dynamic, intuitive turn-based tactical combat,that rewards clever thinking. Use superior strategies, thoughtful positioning, and deadly combos to bring down your foes!
Unlock the Secrets of the Past
Unravel challenging mysteries. If your enemies don't get you, the devious riddles and dangerous traps just might.
The Blade's Tale
The sense of discovery and mystery doesn't stop with the environment. Gain ancient Elven weapons containing secrets which you'll need to uncover by carefully examining them.
Add the first comment
Share your opinion about this product with other users.
TOTAL RECORDS : {{ totalItems }} - TOTAL PAGES : {{ totalPages }}
System Requirements
Minimum:
64-bit işlemci ve işletim sistemi gerektirir
İşletim Sistemi: Windows 7/8/8.1/10 (64 bit)
İşlemci: Intel Core i5-2500K (4 * 3300) or equivalent
Bellek: 8 GB RAM
Ekran Kartı: NVIDIA GeForce GTX 760 (2048 MB) or Radeon HD 7970 (3072 MB)
Depolama: 55 GB kullanılabilir alan
Önerilen:
64-bit işlemci ve işletim sistemi gerektirir
İşletim Sistemi: Windows 7/8/8.1/10 (64 bit)
İşlemci: Intel i5-4590 equivalent or greater
Bellek: 8 GB RAM
Ekran Kartı: NVIDIA GTX 970/AMD 290 equivalent or greater
Depolama: 55 GB kullanılabilir alan