* Satış işlemlerinde size verilen "Nick" , "Karakter Adı" harici güvenliğiniz için kimseye teslimat yapmayınız iletişime geçmeyiniz.! Bu tip hatalar yüzünden doğaca sorunlardan dolayı OYUNONE sorumlu tutulamaz.
* Alış ve satış işlemlerinde teslimat noktaları ve gerekli bilgilendirmeler yapılacaktır.
Products
About
Reviews
Gallery
System Requirements
About
F1® 2019 Legends Edition Senna & Prost
The F1® 2019 Legends Edition celebrates the greatest rivalry in F1® history. Players get to drive as Ayrton Senna in his 1990 McLaren MP4/5B and Alain Prost in the Ferrari F1-90, and face off over 8 race challenges, as well as receiving exclusive Senna and Prost themed multiplayer car liveries.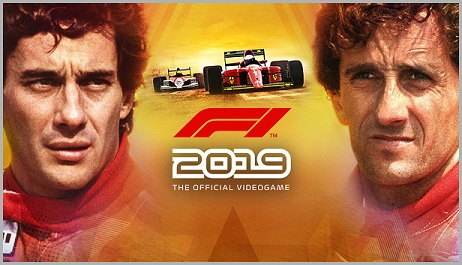 The Legends Edition also includes the Anniversary Edition Content.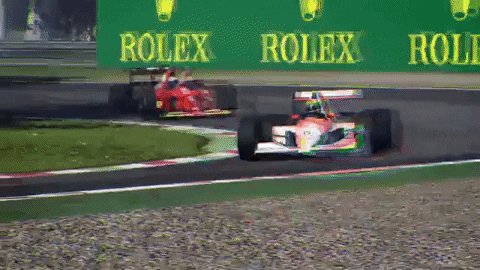 F1® 2019 - ABU DHABI GRAND PRIX PACK - OUT NOW!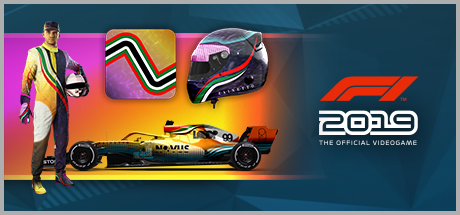 This value bundle includes the following premium items with which you can customise your in-game appearance:
Abu Dhabi Grand Prix (Car livery)
Abu Dhabi Grand Prix (Helmet)
Abu Dhabi Grand Prix (Suit)
Abu Dhabi Grand Prix (Gloves)
Abu Dhabi Grand Prix (Badge)

OUT NOW!
Oyun Açıklaması
F1® 2019 Anniversary Edition, 2010 sezonundan iki klasik araç içeriyor: Fernando Alonso ve Felipe Massa tarafından sürülen Ferrari F10 ve Lewis Hamilton ile Jenson Button'un McLaren MP4-25'i.
2019 FIA FORMULA ONE WORLD CHAMPIONSHIP™'in resmi oyunu F1® 2019, Codemasters'ın geçmişindeki en tutkulu F1® oyununda Rakiplerini Yenmen için sana meydan okuyor.
F1® 2019, 2019 sezonunun tüm resmi takımlarını, sürücülerini ve 21 pistin hepsini içeriyor. Bu yıl, oyuncuların George Russell, Lando Norris ve Alexander Albon gibi sürücülerle 2018 sezonunu tamamlayabileceği F2™ de dahil.
Grafiklerin gerçekçiliğine daha çok önem verildiği için çevre kalitesi büyük oranda gelişti ve pistler artık hiç olmadığı kadar gerçekçi. Gece yarışları tamamen yeniden tasarlanarak daha yüksek gerçeklik düzeyleri elde edildi ve geliştirilen F1® yayın sesleri ve görselleri, yarış hafta sonunu her açıdan daha gerçekçi kılıyor.
Nihai F1® takımlarının 2019 araçlarını (uygun olduğu üzere) ve F2™ 2019 sezon içeriğini indirmek için çevrimiçi bağlantı gereklidir.
o 2019 FORMULA ONE WORLD CHAMPIONSHIP™'in RESMİ OYUNU
o RAKİPLERİNE BAŞKALDIR
o YENİ - F2™ kariyer açılışı: F1® Championship'e girmeden önce itibar kazan ve rakiplerini yen.
o YENİ - Kendi araç görünümünü özelleştir ve haftalık mücadelelerde veya çevrimiçi liglerde ekibine liderlik et. Özel F1® Esports alanında en iyi sürücülere karşı kendini sına.
o GELİŞTİRİLDİ - Yeni otomatik yarış anları özelliğiyle en güzel anlarını tekrar izle ve paylaş, ayrıca etkileyici yeni gece ışıklandırması ve resmi F1® markası tüm bunları daha da gerçekçi kılıyor.
Add the first comment
Share your opinion about this product with other users.
TOTAL RECORDS : {{ totalItems }} - TOTAL PAGES : {{ totalPages }}
System Requirements
Minimum:
64-bit işlemci ve işletim sistemi gerektirir
İşletim Sistemi: 64 bit Versions of Windows 7, Windows 8, Windows 10
İşlemci: Intel i3 2130 / AMD FX4300
Bellek: 8 GB RAM
Ekran Kartı: Nvidia GTX640 / HD7750
DirectX: Sürüm 11
Ağ: Genişbant İnternet bağlantısı
Depolama: 80 GB kullanılabilir alan
Ses Kartı: DirectX Compatible Soundcard
İlave Notlar: Requires a 64-bit processor and operating system
Önerilen:
64-bit işlemci ve işletim sistemi gerektirir
İşletim Sistemi: 64 bit Version of Windows 10
İşlemci: Intel i5 9600k / AMD Ryzen 5 2600x
Bellek: 16 GB RAM
Ekran Kartı: Nvidia GTX 1660ti / RX590
DirectX: Sürüm 12
Ağ: Genişbant İnternet bağlantısı
Depolama: 80 GB kullanılabilir alan
Ses Kartı: DirectX Compatible Soundcard
İlave Notlar: Requires a 64-bit processor and operating system