* Satış işlemlerinde size verilen "Nick" , "Karakter Adı" harici güvenliğiniz için kimseye teslimat yapmayınız iletişime geçmeyiniz.! Bu tip hatalar yüzünden doğaca sorunlardan dolayı OYUNONE sorumlu tutulamaz.
* Alış ve satış işlemlerinde teslimat noktaları ve gerekli bilgilendirmeler yapılacaktır.
Products
About
Reviews
Gallery
System Requirements
About
Buzz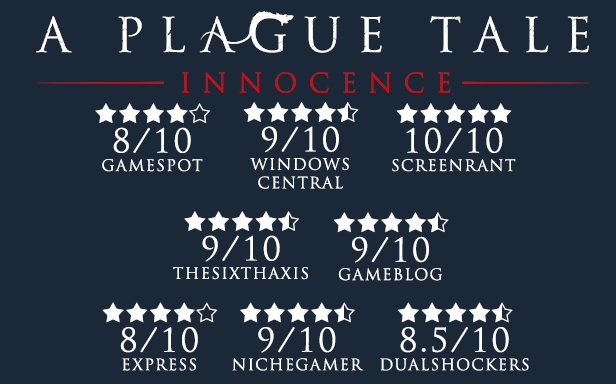 Oyun Açıklaması

Follow the grim tale of young Amicia and her little brother Hugo, in a heartrending journey through the darkest hours of history. Hunted by Inquisition soldiers and surrounded by unstoppable swarms of rats, Amicia and Hugo will come to know and trust each other. As they struggle to survive against overwhelming odds, they will fight to find purpose in this brutal, unforgiving world.
1349. The plague ravages the Kingdom of France. Amicia and her younger brother Hugo are pursued by the Inquisition through villages devastated by the disease. On their way, they will have to join forces with other children, and evade swarms of rats using fire and light. Aided only by the link that binds their fates together, they will face untold horrors in their struggle to survive.As their adventure begins… the time of innocence ends.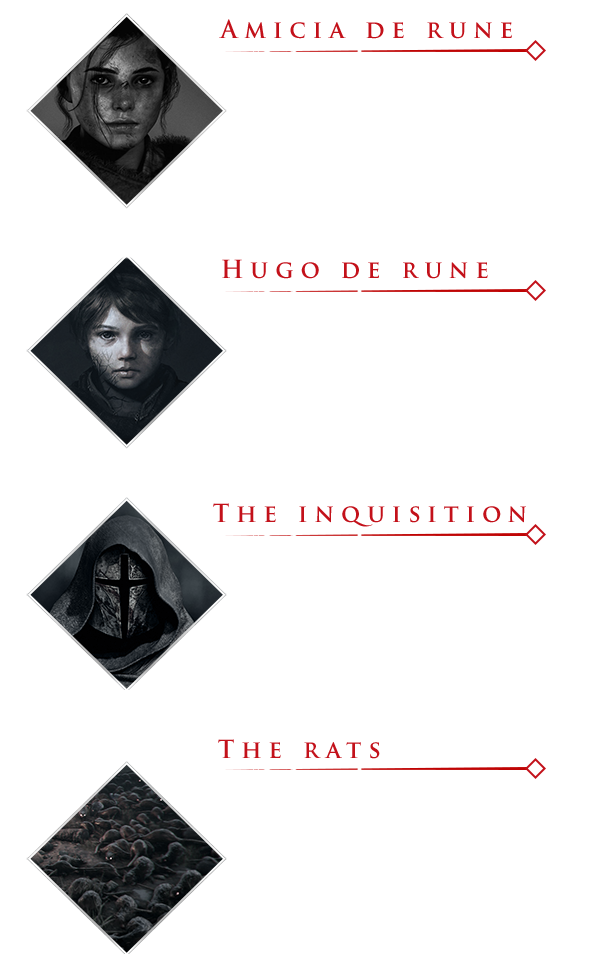 Add the first comment
Share your opinion about this product with other users.
TOTAL RECORDS : {{ totalItems }} - TOTAL PAGES : {{ totalPages }}
System Requirements
Minimum:
64-bit işlemci ve işletim sistemi gerektirir
İşletim Sistemi: Windows 7/8/10 (64 bits)
İşlemci: Intel Core i3-2120 (3.3 GHz)/AMD FX-4100 X4 (3.6 GHz)
Bellek: 8 GB RAM
Ekran Kartı: 2 GB, GeForce GTX 660/Radeon HD 7870
Depolama: 50 GB kullanılabilir alan
Önerilen:
64-bit işlemci ve işletim sistemi gerektirir
İşletim Sistemi: Windows 7/8/10 (64 bits)
İşlemci: Intel Core i5-4690 (3.5 GHz)/AMD FX-8300 (3.3 GHz)
Bellek: 16 GB RAM
Ekran Kartı: 4 GB, GeForce GTX 970/Radeon RX 480
Depolama: 50 GB kullanılabilir alan