* Satış işlemlerinde size verilen "Nick" , "Karakter Adı" harici güvenliğiniz için kimseye teslimat yapmayınız iletişime geçmeyiniz.! Bu tip hatalar yüzünden doğaca sorunlardan dolayı OYUNONE sorumlu tutulamaz.
* Alış ve satış işlemlerinde teslimat noktaları ve gerekli bilgilendirmeler yapılacaktır.
Products
About
Reviews
Gallery
System Requirements
About
CHECK OUT NEW GAME FROM OUR STUDIO
https://store.steampowered.com/app/1200230/Ludus/
Oyun Açıklaması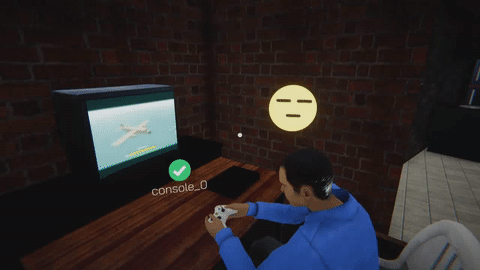 Dünyanın en iyi internet kafesini kur!
İnternet Cafe Simülatörü bir internet kafe iş simülasyon oyunu. Oyunda kapsamlı bir işyeri kurabilir ve yönetebilirsiniz. Şehirde etkileşime girebileceğiniz birçok etkinlik ve insan var. Evinizin ve dükkanınızın kirasını ödemek zorundasınız. Müşterilerinizi tatmin etmelisiniz. Daha şık ve güçlü oyun bilgisayarları kurmalısınız. İsterseniz yasadışı iş de yapabilirsiniz. Ancak dikkatli olun, bedeli çok ağır olabilir. İnternet kafenizi oyunda bilgisayarda çok sayıda uygulama ile geliştirebilirsiniz. Hatta size yasa dışı yollardan yüksek bir puan vermeleri için insanlardan puan satın alabilirsiniz. İnternet kafenizi yeni alanlar kiralayarak genişletebilirsiniz. Oyunda kripto para satın alabilirsiniz. İnternet kafenizi doğru yatırımlarla büyütebilirsiniz. Popüler oyunları satın alarak internet kafenize gelen insanların sayısını artırabilirsiniz. Tüm yönetim ve planlama sizin elinizde olacak. Dikkat et ve iflas etme!
Add the first comment
Share your opinion about this product with other users.
TOTAL RECORDS : {{ totalItems }} - TOTAL PAGES : {{ totalPages }}
System Requirements
Minimum:
İşletim Sistemi: Windows 7
İşlemci: 2 GHz Dual Core CPU
Bellek: 2 GB RAM
Ekran Kartı: Intel HD Graphics 4000 or better
Depolama: 4500 MB kullanılabilir alan
Önerilen:
İşletim Sistemi: Windows 10
İşlemci: 2.5 GHz Dual Core CPU
Bellek: 4 GB RAM
Ekran Kartı: Geforce GTX 970/Radeon RX470 or better
Depolama: 5 GB kullanılabilir alan